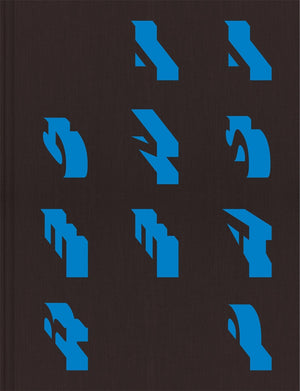 Daniel Thomas Recent past: Writing Australian Art
$40.00
Description

… over the course of half a century, Daniel has asked and answered the questions that no one else has thought of. Originality, curiosity, generosity and intellectual precision have always been at the heart of his work. Andrew Sayers, former director of the National Portrait Gallery, Canberra

No one knows more about Australian art than Daniel Thomas. Over the past sixty years, he has shaped Australian art history, championing women artists such as Grace Cossington Smith and extending the appreciation of art beyond museum walls to include performance and environmental art. Daniel's exhibitions and purchases – as the first museum professional at the Art Gallery of New South Wales, inaugural curator of Australian art at the National Gallery in Canberra, and director of the Art Gallery of South Australia – have defined our national canon of art.

Covering the period from 1958 to 2020, Recent past: writing Australian art is the first anthology of Thomas's writings and presents an overview of Australian art, at once authoritative and idiosyncratic, bringing alive both old and new art.

Daniel life's work has been to make art more widely understood and enjoyed. Yet most of his writings have appeared in specialist publications which are often now difficult to source. This book celebrates Daniel's contribution to Australian art and will introduce his writings to new generations of art enthusiasts.
Delivery

Within Australia
$10 flat rate within Queensland
$15 flat rate rest of Australia
Add $5 for express shipping anywhere in Australia
Free shipping for orders over $250

International
New Zealand – Flat rate $30
Oceania & South East Asia – Flat rate $35
Rest of the World – Flat rate $45