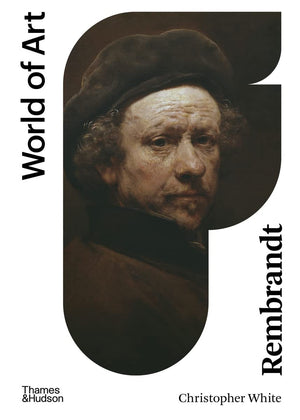 Rembrandt: World of Art
$19.00
Description

This intelligently revised volume on the life and work of Rembrandt offers detailed insight into the artist from an authority on the subject.

Rembrandt is among the few old masters to retain universal appeal among art lovers today. His striking self-portraits and scenes are on view at museums around the world―yet he remains an elusive, enigmatic figure.

In Rembrandt, distinguished art historian Christopher White carefully considers Rembrandt's history to build a sensitive and thorough account of the artist's life and work. White describes the radiant happiness of Rembrandt's marriage, tragically cut short by the death of his wife, and discusses the catastrophe of his bankruptcy. Digging deeper, White also explores the psychological factors that may have awakened Rembrandt's sudden interest in landscape and examines the artist's final decade, when he retreated into the private world of his imagination.

This comprehensive introduction is revised and updated to include recent scholarship and features an expanded bibliography. In this stunning new edition, Rembrandt's artworks are now faithfully reproduced in color throughout.
Delivery

Within Australia
$10 flat rate within Queensland
$15 flat rate rest of Australia
Add $5 for express shipping anywhere in Australia
Free shipping for orders over $250

International
New Zealand – Flat rate $30
Oceania & South East Asia – Flat rate $35
Rest of the World – Flat rate $45